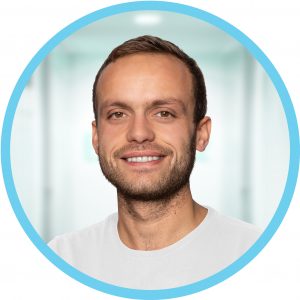 Hello! My name's Andrew Cherrie.
WordPress Web Designer in Wakefield
I've been doing web design for over 9 years.
Want to chat?
Why Is Good Website Design So Important?
Good web design is crucial for any business that wants to establish a strong online presence and attract and retain customers. In today's digital age, a company's website is often the first point of contact that potential customers have with the brand. A well-designed website can make a great first impression, build trust, and establish credibility with visitors. On the other hand, a poorly designed website can turn visitors away and harm the business's reputation.
One of the primary benefits of good web design is improved user experience (UX). A website with a clear and intuitive layout, easy navigation, and fast loading speeds can enhance the user's experience and make it more enjoyable to explore the site. When visitors have a positive experience on a website, they are more likely to stay longer, engage with the content, and ultimately convert into customers.
In addition, good web design can also help a business stand out from its competitors. With so many websites available, it's essential for a company to have a unique and memorable website that reflects its brand identity and values. A website that is visually appealing and professionally designed can help create a strong brand image and differentiate the business from its competitors. Overall, investing in good web design is an important part of building a strong online presence and achieving success in today's digital world.
Looking For A New WordPress Web Design?
Since 2014 I've held SEO positions both in-house and with agencies before finally making the move to become a full-time freelance web designer.
Outside of the day job I run a number of sites in various niches which I used to experiment in SEO.
In my spare time I follow my beloved Oxford United home and away and my equally beloved Union Berlin from afar.
I've been doing web design for over 9 years
Content Manager
📍 MEDIGO GmbH, Berlin 🇩🇪
📅 September 2017 – July 2018
Search Engine Optimiser
📍 MEDIGO GmbH, Berlin 🇩🇪
📅 April 2014 – August 2017
I'm based in Crofton, just a few miles from Wakefield city centre.