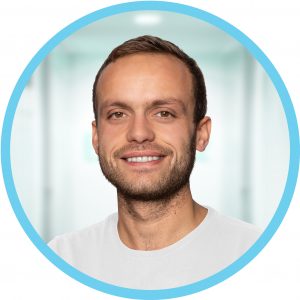 Hello! My name's Andrew Cherrie.
Looking for SEO Services in Doncaster?
I've been doing SEO for over 9 years and live just a few miles from Doncaster
Want to chat SEO?
What can SEO services do for businesses in Doncaster?
Nearly a third of all business is conducted online now, and around 75% of all people looking for a service or product online don't know which company they will use or buy from.
More likely than not, they'll end up going with one of those who appear on the first page of the search results. For that reason you might be wanting to work with an SEO company in Doncaster.
Why is SEO a good digital marketing channel?
Putting time and effort into SEO has helped businesses in Doncaster of every size grow online, ensuring that their site is visible when someone searches for their product or service.
Unlike paid search advertising, SEO doesn't bring instant results. But it tends to be far more sustainable and deliver a much better return on investment over a longer period when it's done properly.
Feel like your business isn't reaching people online? Are your competitors appearing above you in relevant search results? Not getting enquiries through your website? Then working with an SEO Consultant in Doncaster like me or an SEO agency in Doncaster can help.
I've worked in SEO since 2014, starting as an intern and going on to manage SEO teams at SEO agencies in the UK, before becoming a full-time freelance SEO consultant.
I've delivered SEO results to clients across the globe of all sizes, from one-man-band tradespeople in Wakefield to billion dollar enterprises in the USA. 
In my spare time I follow my beloved Oxford United home and away and my equally beloved Union Berlin from afar.
Full-time Dog Dad to two pugs and part-time everything doer with Norbert's Natural Dog Treats.